Nancy Pochis Bank Art Studio began the day early with some Starbucks VIA and 93WXRT at the Pioneer Court Plaza at the VIA Stir It Up event. In addition to enjoying this tasty treat, we created a graffiti chalkboard that became a community art project.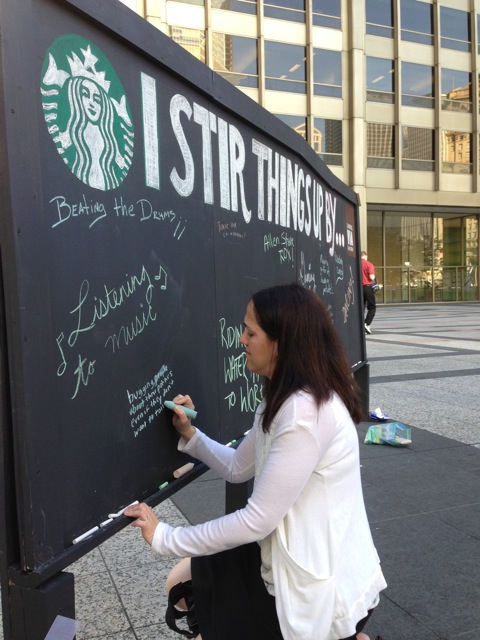 In the quick spirit of Starbucks VIA Ready Brew, we were given the slogan "I STIR THINGS UP BY…" at 7:15am and by 7:45am we were encouraging the crowd in the plaza to finish the sentence on our board. As more and more people appeared to watch Allen Stone perform live, our board began to fill up with answers varying from "gaming with my friends" to "playing the guitar as loudly as possibly" to even a "Go Blackhawks!"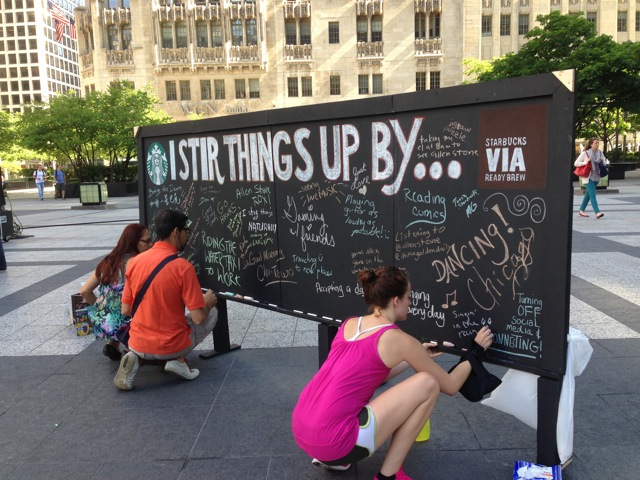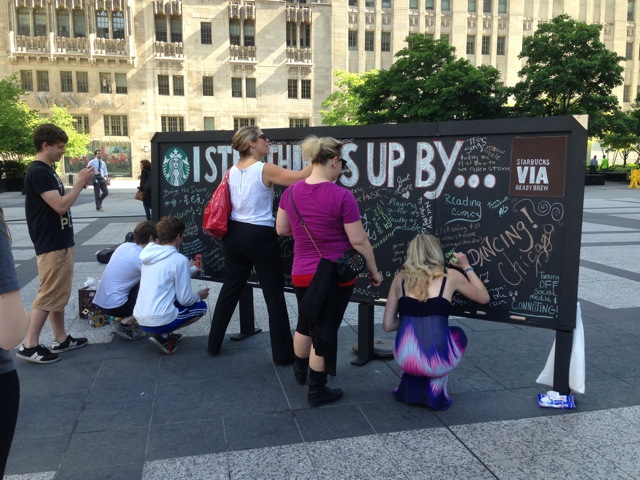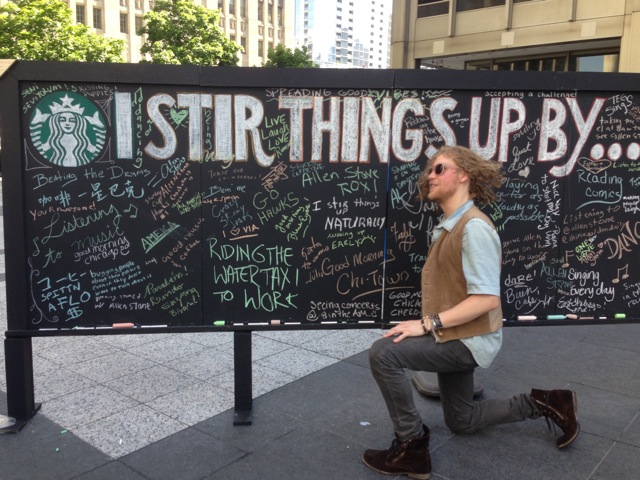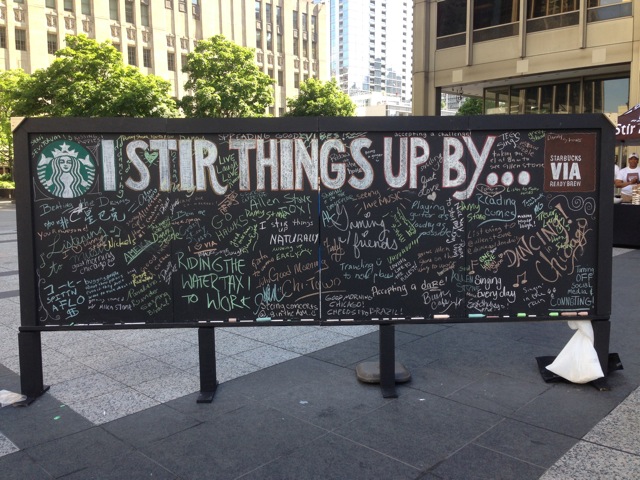 A special thanks to new studio intern Grace Brandt, Starbucks, 93WXRT, Allen Stone, and everyone who participated!