Nancy Pochis Bank Art Studio and Amanda Paulson enjoyed a beautiful day as a featured artist for the first annual "Hooked on Art" festival to benefit Frontline Foundations, a a non-profit substance abuse recovery support program exclusively for young adults, based in Chesterton, Indiana. We wanted to create artwork with a hopeful message, and chose to quote the words of Dr Seuss. from his book "Oh the Places You'll Go" :
"You have brains in your head. You have feet in your shoes,
You can steer yourself any way that you choose!"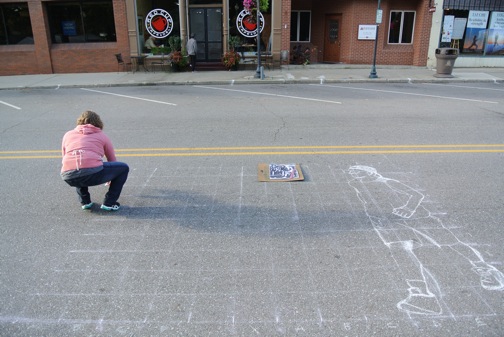 Amanda Paulson working on the first phases of creation.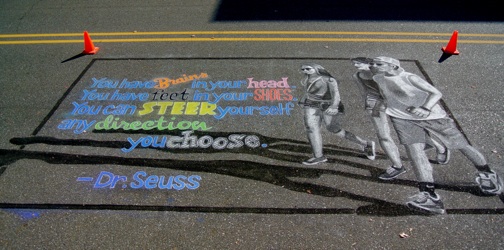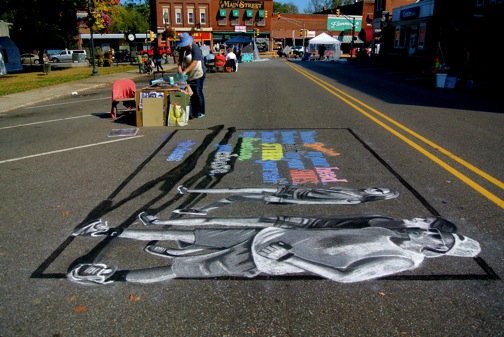 Our finished work, right in the middle of Main Street of Chesterton, IN.