Fortunately for Nancy Pochis Bank Studio, the rain held out at the Gold Coast Art Fair (GCAF) on Saturday and allowed the artists to finish their chalk mural inspired by Gustave Caillebotte's "Paris Street; Rainy Day"  — part of the Art Institute of Chicago's permanent collection and the new Impressionism, Fashion, and Modernity exhibit.  The GCAF-goers were able to observe the Studio at work from start to finish. A special thanks to partner artist Tracee Badway and studio interns Grace Brandt, Marissa Weiss, and Margie Wolf for their energy and excellent work on this project!

 Nancy, Marissa, and Grace get their hands VERY dirty as they make progress on the 12′ x 12′ sidewalk mural.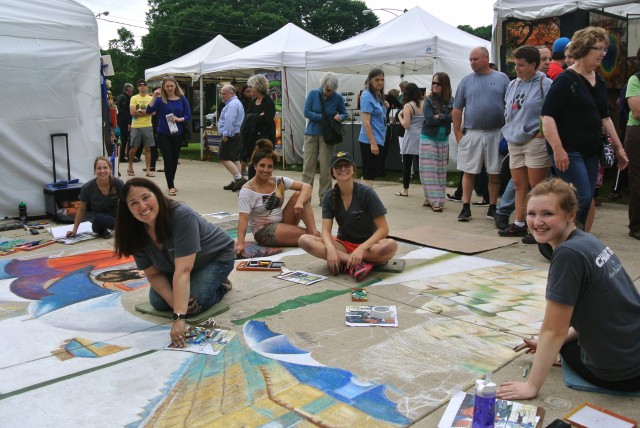 The Studio members take a break from chalking to smile for the photographer.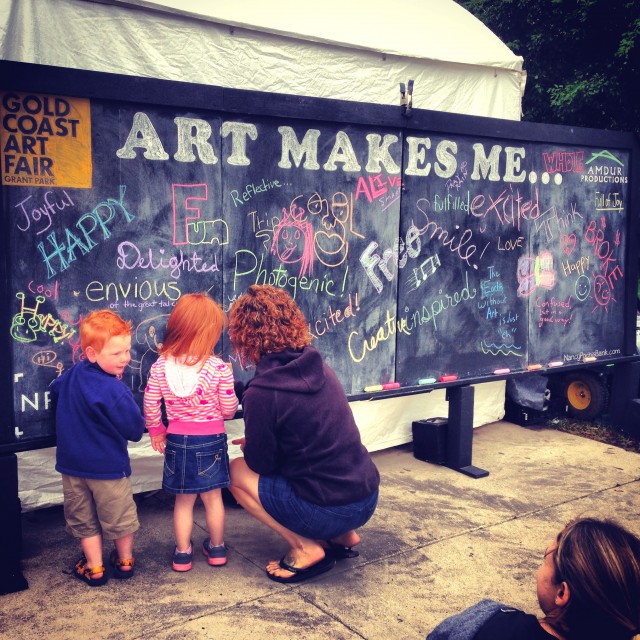 We loved our visitors who responded to the prompt "Art makes me…"!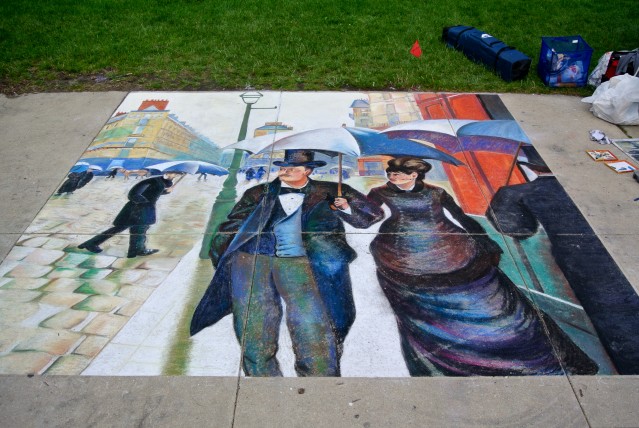 Many hours later, the artists stood up from the pavement and observed their finished work.