This summer included work on several corporate chalk art projects with Tracee Badway and Nancy Pochis Bank Art Studio's summer interns Nikki and Jacq.
NALCO
The studio was hired by the HR department at NALCO to help create excitement for an upcoming employee expo. We did two separate installations on NALCO campus using their tree logo.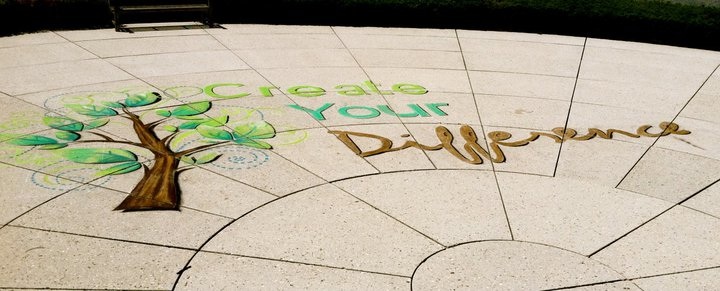 Cochlear
Cochclear hired Nancy Pochis Bank Art Studio to create a United States map, highlighting the cities on their current "Hearing Health Tour" as they hosted clients at a trade show. This is on the wall outside "Lizzie McGuire's" in Streeterville.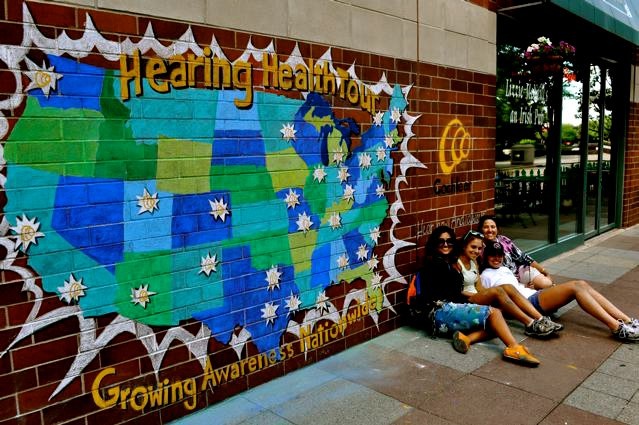 Northwest Community Hospital
Northwest Community Hospital hired us to create block party activities and a welcome sign at the Mt. Prospect block party. The hospital is opening a new clinic there.