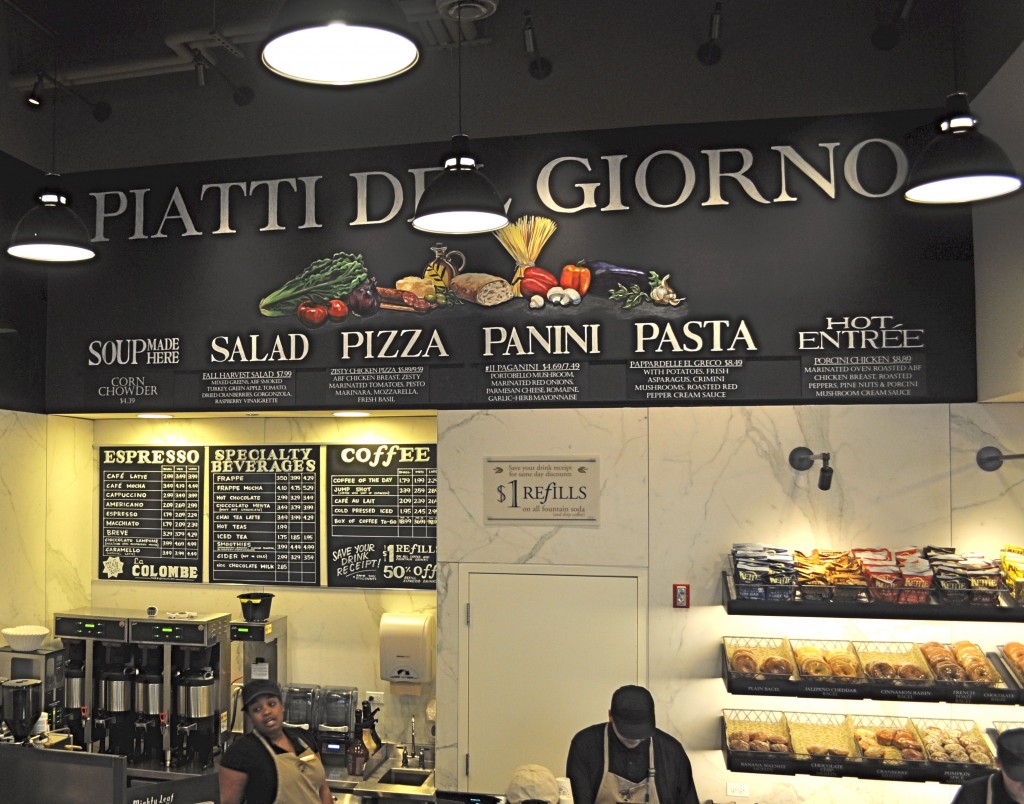 This project was a joint venture between Nancy Pochis Bank Studio and artist Amanda Paulson. Together we completed three 16′ wide murals plus several hand-lettered signs for the new Sopraffina Marketcaffe at Northwestern Memorial Hospital. Special thanks to artist Tracee Badway for her help with the Italian still life.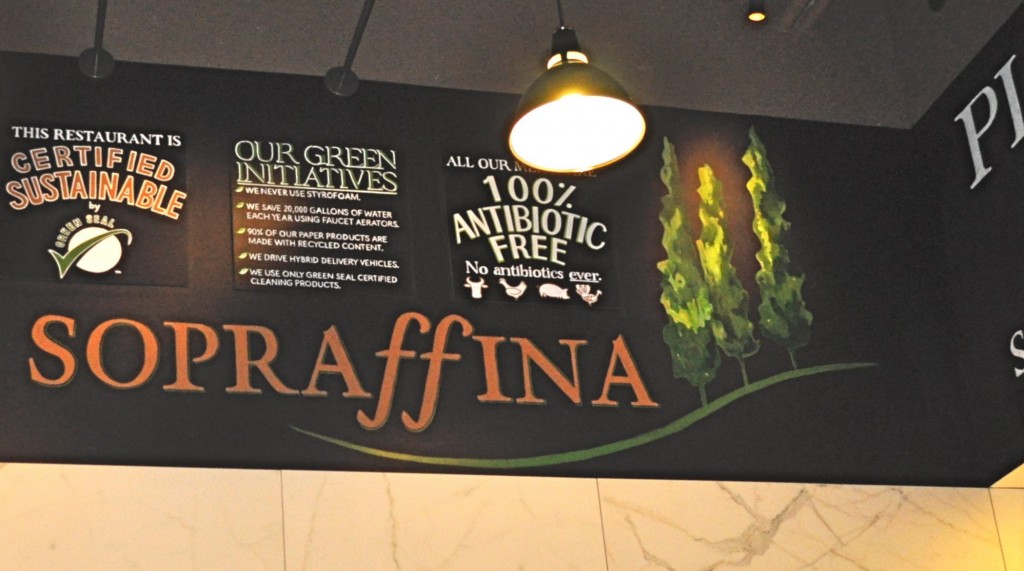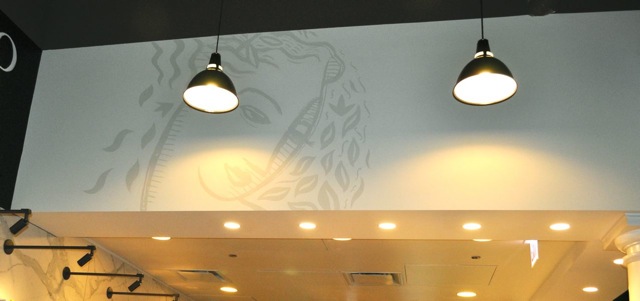 The murals were 10′ off the ground, so we learned how to operate an "articulated manlift" along with how to quickly assemble and disassemble 10′ high scaffolding.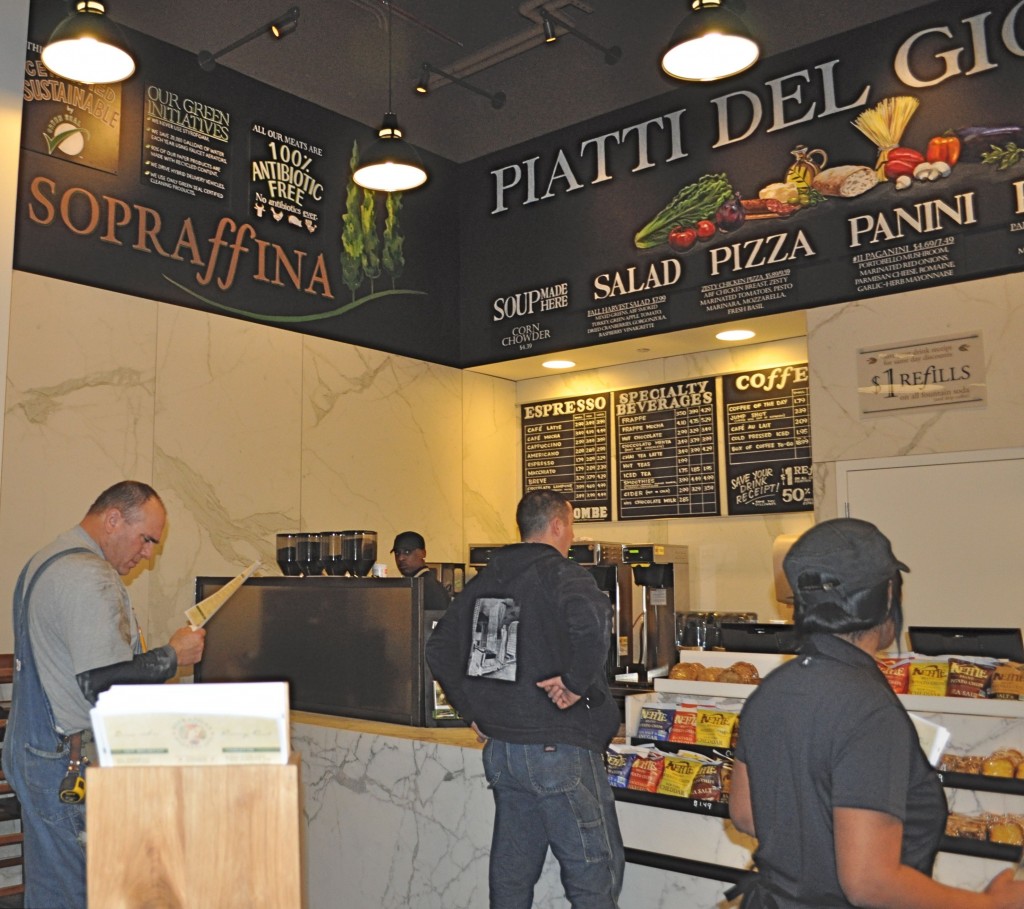 Sopraffina serves fresh gourmet pizza, homemade pastas, hot focaccia sandwiches, salads tossed to order, antipasti, desserts, and beverages. Stop in for something delicious and see our handiwork in person!
Adjacent to Sopraffina is the recently opened Cicchetti. This upscale, small plate restaurant has received wonderful reviews and deserves a stop in as well.