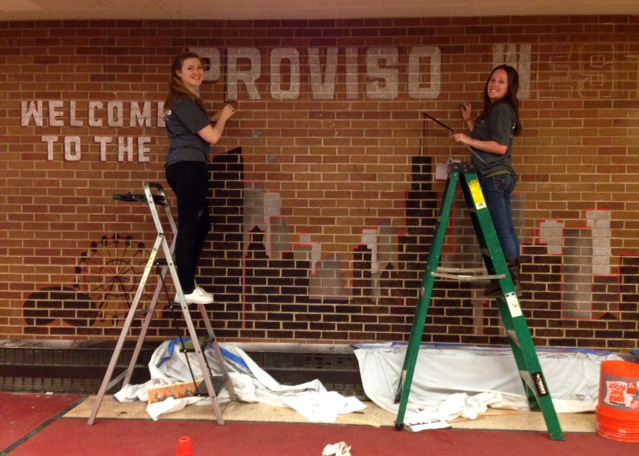 Since 1961, Proviso West High School has hosted an annual Holiday Basketball Tournamet that is "widely regarded as the top high school basketball event in the Midwest." (source) Nike Jordan Brand began sponsoring the event in 2012 and this past year, Nike's promotional company Mosaic hired Nancy Pochis Bank Art Studio to create a welcome mural near the gym entrance.

After several iterations of sketches, we came up with a design showing the Chicago skyline and action shots of Nike Jordan Brand athletes. Nancy gathered a team of merry mural-makers to complete this project over two days. Thanks to Tracee Badway, Sandi Bacon, Grace Brandt, Elyse Chaudacoff, and Grace Pochis for their fantastic work! Together the group chalked a monochromatic cityscape onto the brick wall, choosing to emphasize the brick pattern by leaving all the mortar uncovered. Larger-than-life Gator Board photos were made of the Nike athletes in action and attached in front of the scene.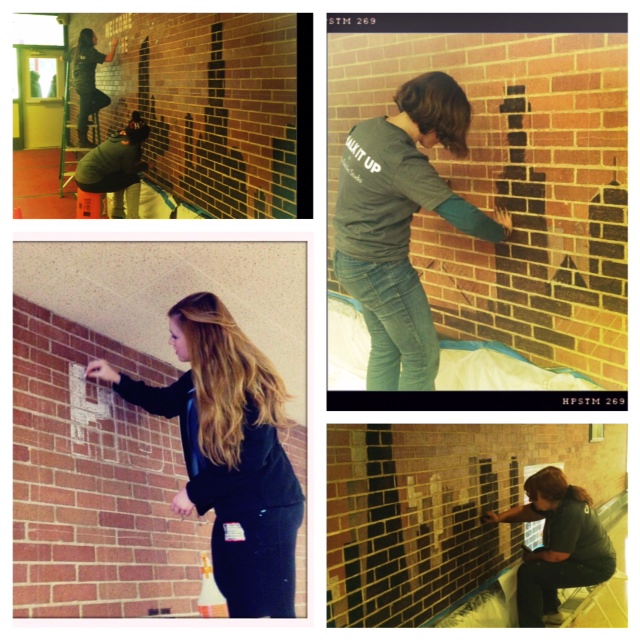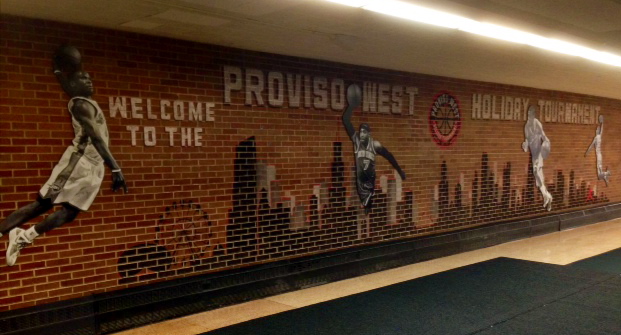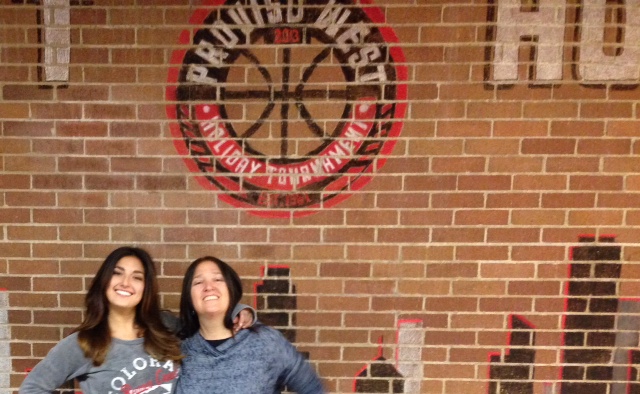 Of course, we needed to remove the mural once the tournament was over. So, we hired Service Master, who proved to be a great choice!