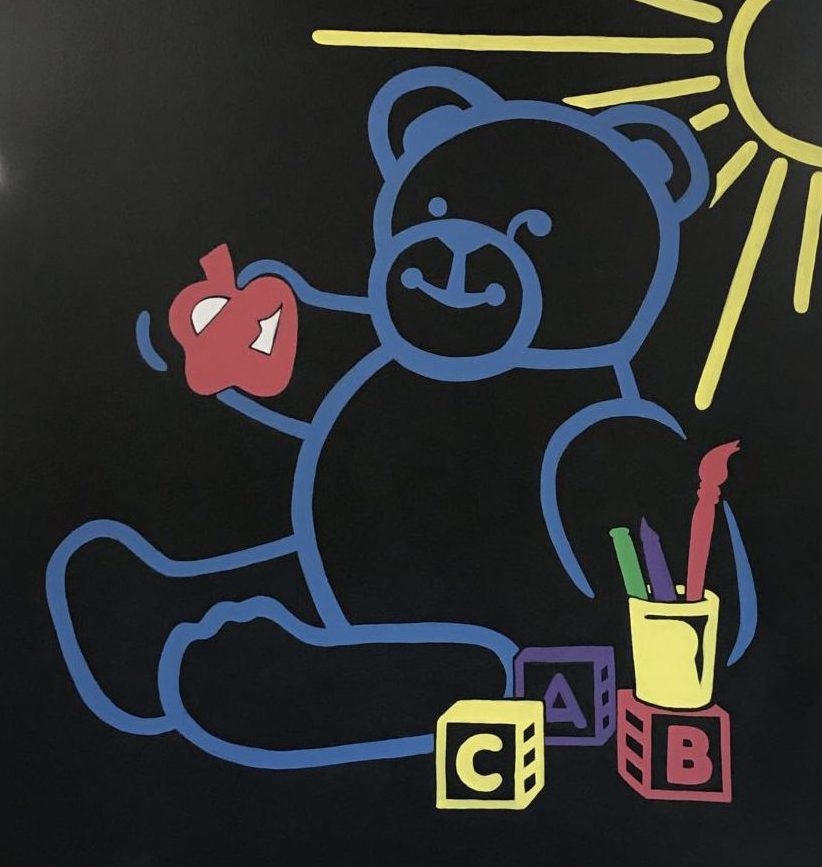 Having viewed some of our past childlike and whimsical projects, Wee Care Preschool hired the Pochis Bank Art Studio team to create a series of similarly playful murals in their new preschool. Wee Care Preschool has been creatively caring for children over 30 years in Chicago and are ecstatic to be opening their second location in the Lakeview neighborhood.
Pochis Bank Art Studio collaborated with the directors of Wee Care to create six imaginative murals for each classroom. These murals included a welcome sign with the Wee Care Bear logo, Wee Care "school rules",  a caterpillar surrounded by books, alphabet building blocks, a rocket ship blasting off and the Wee Care Bear floating up up and away with balloons.
These acrylic murals were painted on a black background creating a chalkboard feel. Acrylic paint was the superior choice for paint because it holds up to curious little hands. All six murals were created in two days thanks to Nancy and Studio Artists Emma Moss, Brandin Hurley, Shayne Taylor and Natalie Michals.