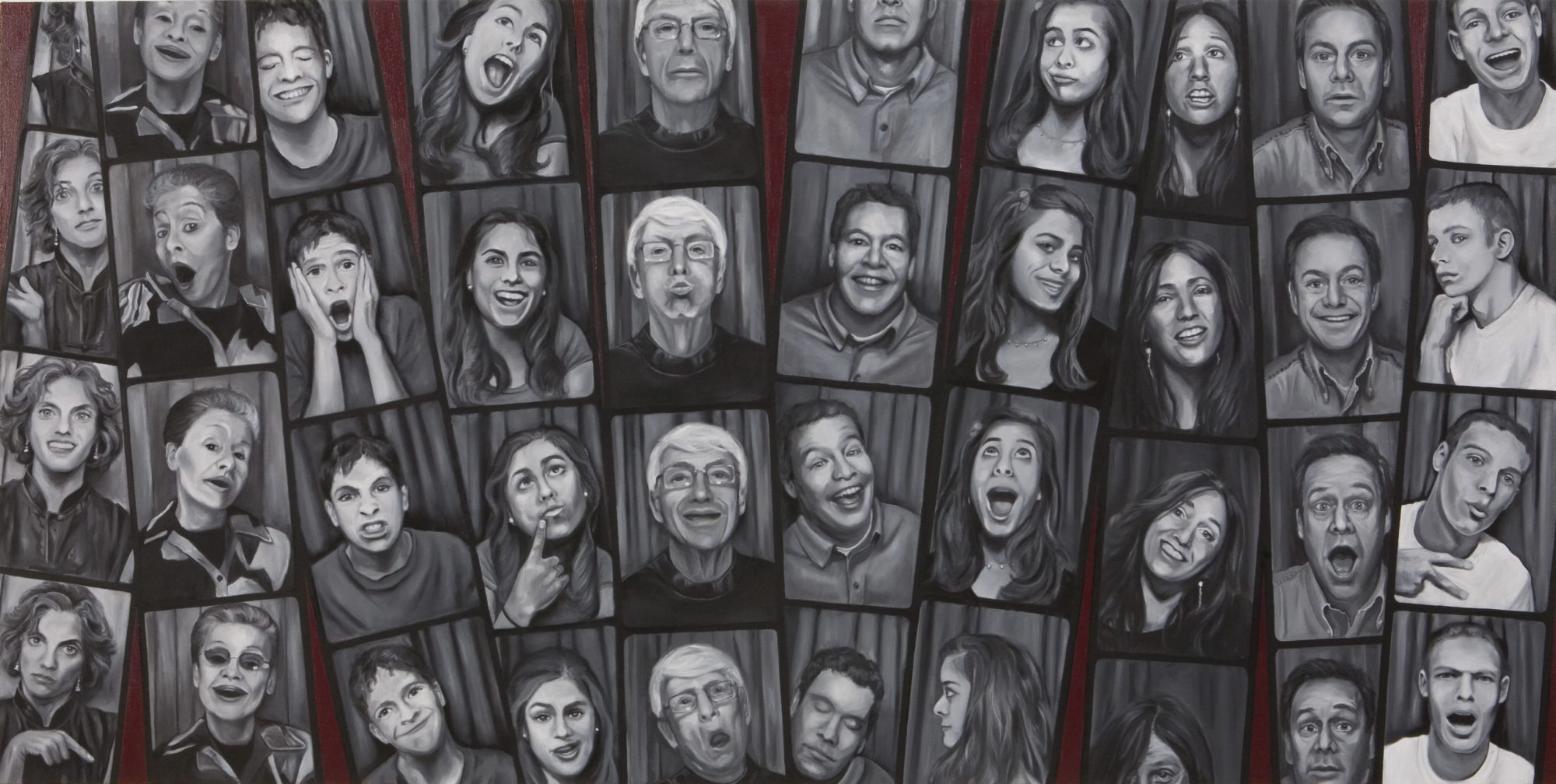 Nancy loves to paint her subjects from photobooth strips, as the privacy of the booth brings out the inner silliness in everyone. A photobooth portrait can accommodate up to ten people and can include several overlapping strips. Groups of friends and family make great gifts and unique family portraits.
Commission Your Photobooth Portrait
Nancy Pochis Bank Art Studio is now accepting portrait commissions! Nancy can work from existing photobooth strips or create a strip style from standard photos. Learn more about the commission process.
All images shown are in private collections.