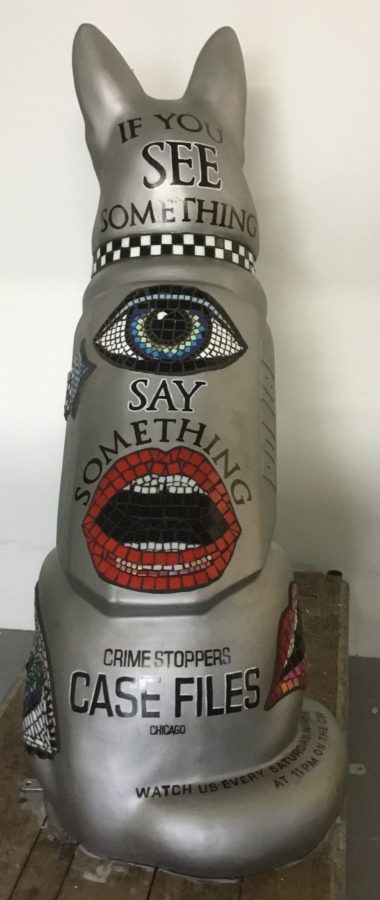 Honing her mosaic skills Nancy completed a public art piece for Chicago K9s for Cops, an installation that pays tribute to the police canine unit and to fallen police officers and their families, as well as supporting spay and neuter programs.
The studio's sponsor for this project was Crime Stoppers Case Files Chicago, a local crime solving TV show that airs on the CW on Saturdays at 11 PM. The studio has worked for Crime Stoppers in the past with a guerrilla-style chalk marketing campaign.
Nancy drew inspiration from the show's tagline, "If you see something, say something," and included several mosaic eyes and mouths around the body of the dog.
Nancy's K9 was installed at 680 N. Lake Shore Drive, Chicago, IL.  It was on display August 23 – September 25, 2017.