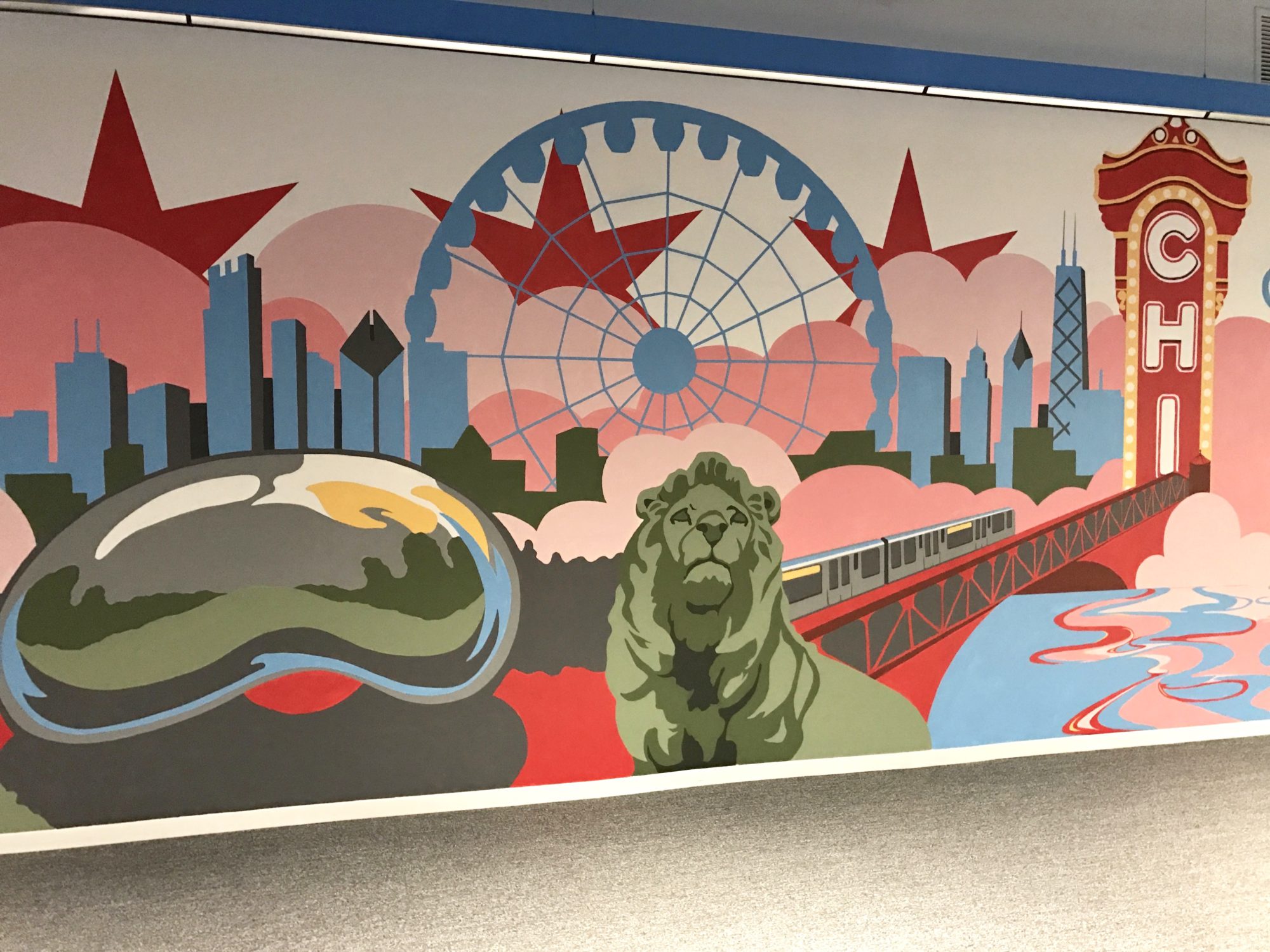 Pochis Bank Art Studio was approached by The Association Forum, after they saw our live mural painting performance at the RSNA's Annual Meeting at McCormick Place. They wanted us to create a one-of-a-kind iconic Chicago mural. The Association Forum is a non-profit that advances the practice of association management.
Association Forum had just moved into a newly renovated downtown office space and wanted to have a large scale custom mural painted to brighten up their lobby entrance. While Association Forum is located in Chicago they are a nationwide organization, they wanted to showcase their hometown pride as they welcome guests traveling from near and far.
NPB Studio Artists Brittney Williams and Shayne Taylor worked alongside Nancy to create this unique Chicago cityscape with input from the client. The bold and relatively simple color palette helped unify the graphic Chicago composition. The red and blue in the mural are taken from the Chicago flag and Association Forum's Logo. The gray, red and blue tones also complement the new office's interior design color scheme.
After creating a series of sketches, the NPB studio artists worked with a team from Association Forum to finalize the design. Over 4 days, the artists painted this 9 ft tall and 25 ft wide mural.
Soon after the mural was complete, The Association Forum held an open house to show off their new office mural to their Chicago board and members. The client, visitors, and Pochis Bank Art Studio were all thrilled with the final product!