Yesterday was the official opening of Cool Globes Boston 2013!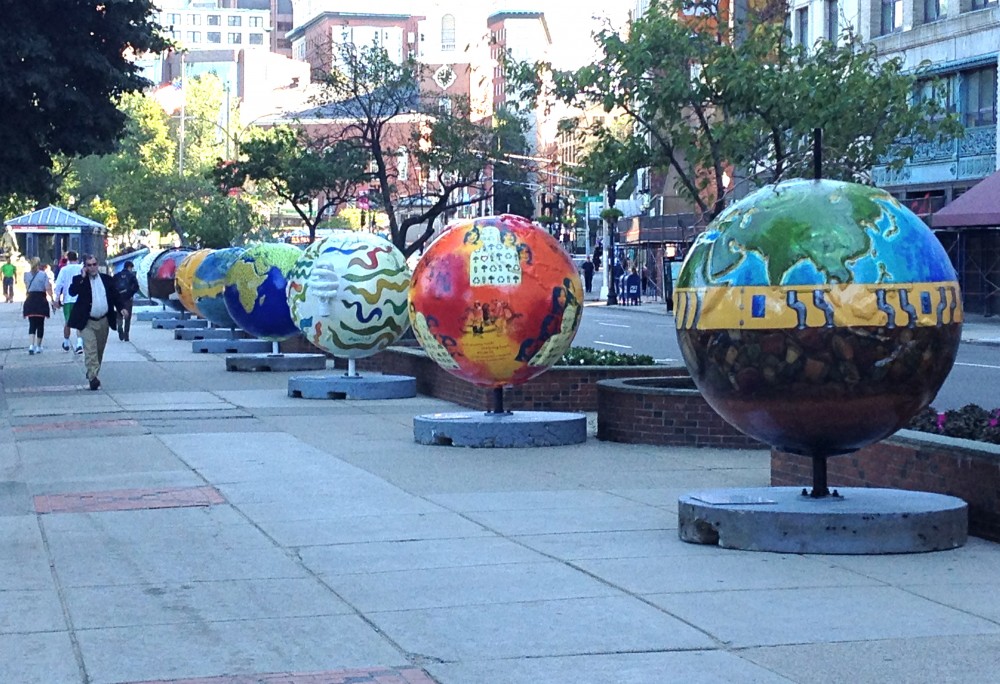 You may remember Nancy Pochis Bank Studio's previous work with Cool Globes: Hot Ideas for a Cooler Planet back in 2007 and 2008, and it has been exciting partner, once again, with this organization.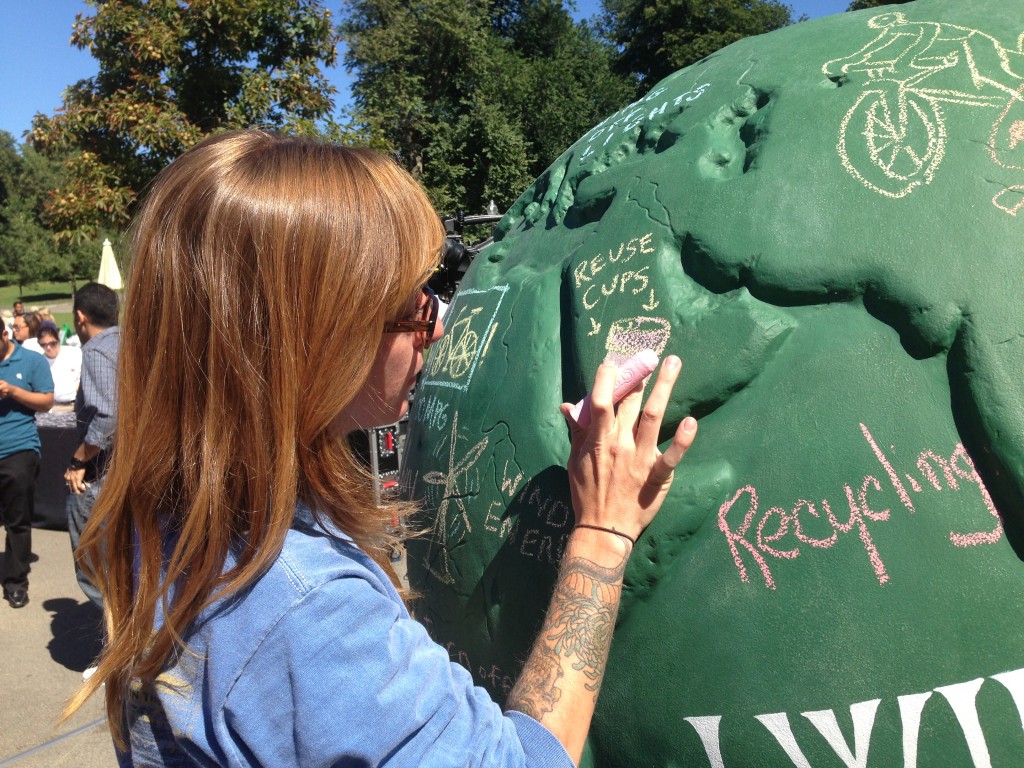 The Studio's third and fourth globes are titled "Walk Your Chalk" and "Boston Strong". The first one uses thought-provoking and interactive prompts to encourage viewers to consider how they can be part of the solution to climate change. The second, created in collaboration with artist Tracee Badway, appropriately honors the 2013 Boston Marathon. For a more in-depth description of the process and the globes' themes, see our previous post.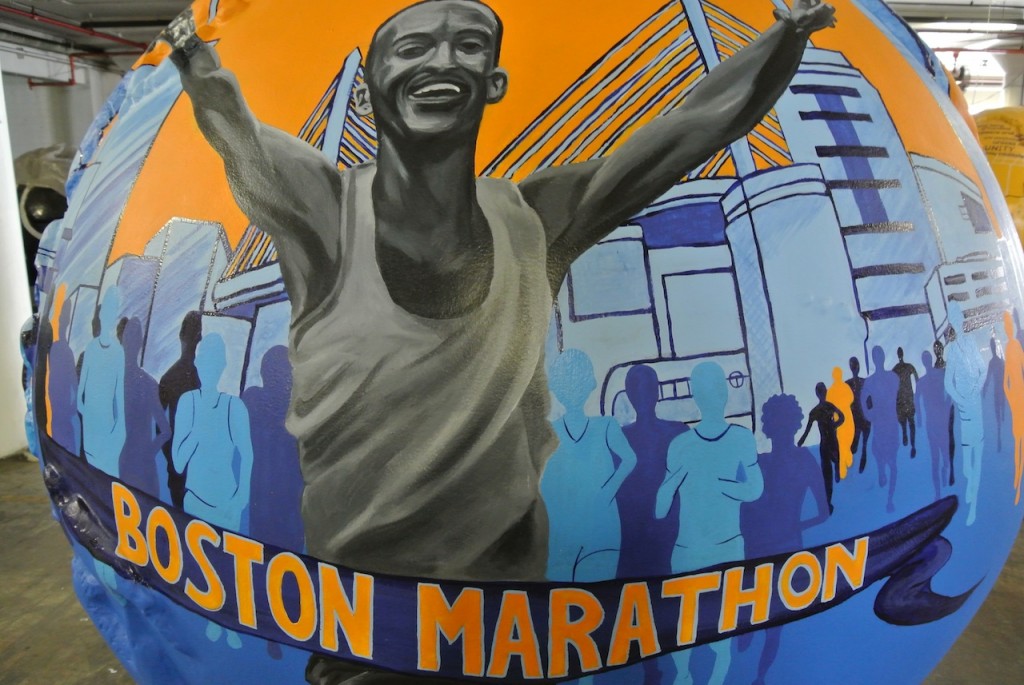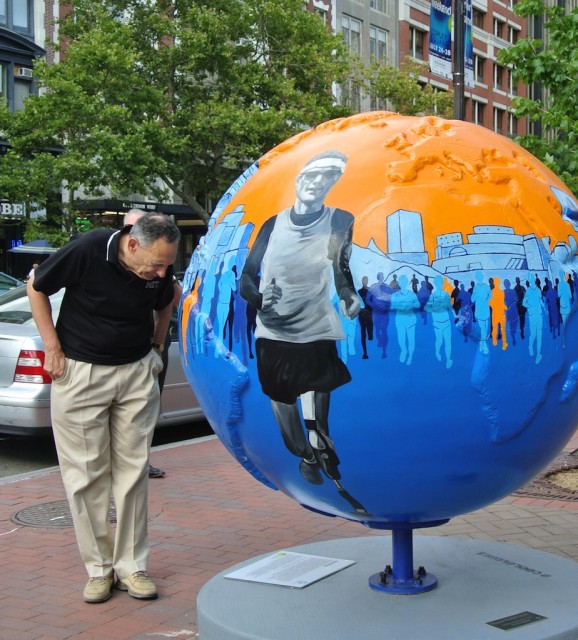 Check out some additional responses to our globes here: