Nancy Pochis Bank Studio headed out to Gately Stadium on Friday to help create a "players' lounge" for the Nike 7 on 7 CPS football tournament. The Studio chalked up the wall with an outline of the Chicago 'L' and the 16 schools that participated in the tournament. The football players could see their school's name displayed along the 'L' line and in proximity to their opponents' schools! Thanks to summer interns Grace Brandt and Margie Wolf, along with studio staff artist Poppy Golland for excellent work on this project!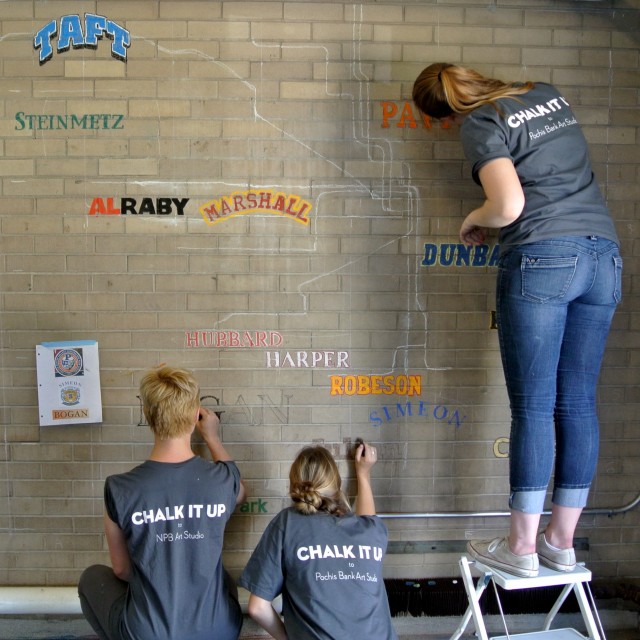 Studio staff Poppy, Margie, and Grace drawing the school names (Taft  Robeson Harper  Hubbard  Bogan  Alraby Steinmetz  Payton   Dunbar  King  Julian Morgan Park  Marshall Simeon Corliss CV) in their unique colors and typestyles.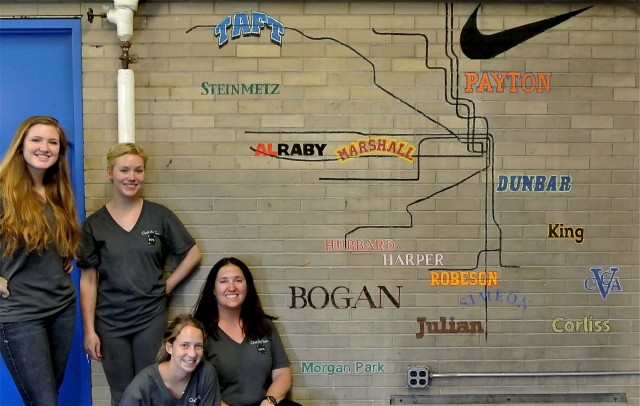 The artists stand by their finished chalk mural!