After brainstorming, priming, painting, chalking, and varnishing, Nancy Pochis Bank Studio was finally ready to send two globes off to the Cool Globes Boston 2013 exhibit!
Our first globe, "Walk Your Chalk," encourages viewers to "leave their mark" on the planet. On opening day, participants will be invited to respond to the globe's thought-provoking prompts about the environment by  writing on the globe's surface with chalk. At the end of the exhibit's opening day,  Nancy will seal the participants' ideas on the globe for permanent display. In line with much of Nancy Pochis Bank Studio's previous work, this project involves the community, and we hope that the Cool Globes' participants will be motivated to "walk what they chalked."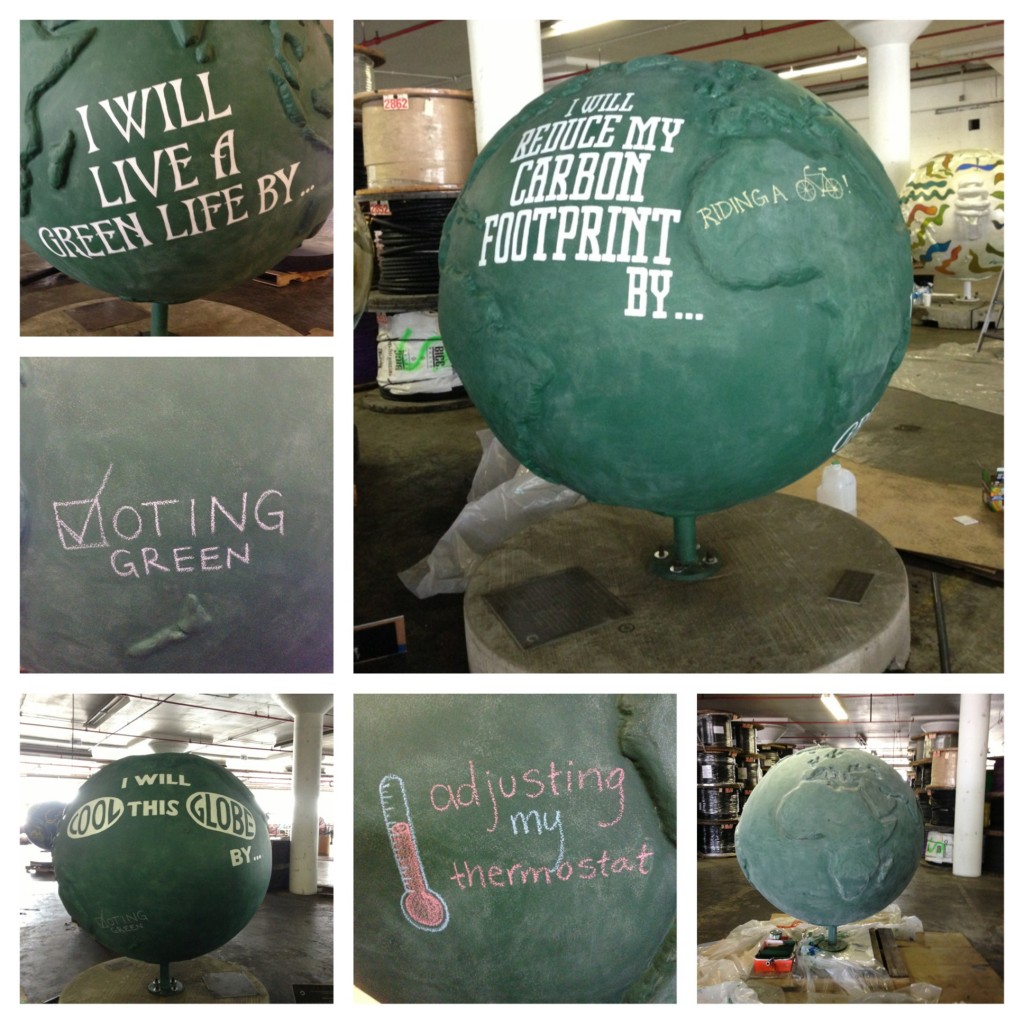 Nancy Pochis Bank Studio's second globe, a collaboration with Chicago artist Tracee Badway, is titled "Willpower." This globe draws on the idea that hard work and dedication are necessary for both running a marathon and tackling the problem of climate change. As so many Bostonians know, training for a marathon takes dedication, strength, and time. It can be discouraging and often overwhelming, but the achievement is worthwhile. Dealing with the crisis of climate change is a similarly challenging yet significant endeavor. Nancy and Tracee's artwork honors the city's marathon tradition, the strength of community cooperation, and the process of setting and achieving a goal.