Chicago's Lincoln Park Zoo has been home to Red Kangaroos since 2007, but last Friday another, much larger, PURPLE kangaroo was spotted between the lions and sea lions. In fact, it was right among the visitors!
Nancy Pochis Bank Studio and Amanda Paulson, along with hundreds of passing children, chalked the Aussie Hair Care's purple and pink kangaroo logo onto the zoo's pavement. We were hired by the Michael Alan Group to do this for one of Aussie's "Unfair Hair" events around Chicago this summer. Those who stopped by also enjoyed free zoo treats and Aussie product handouts.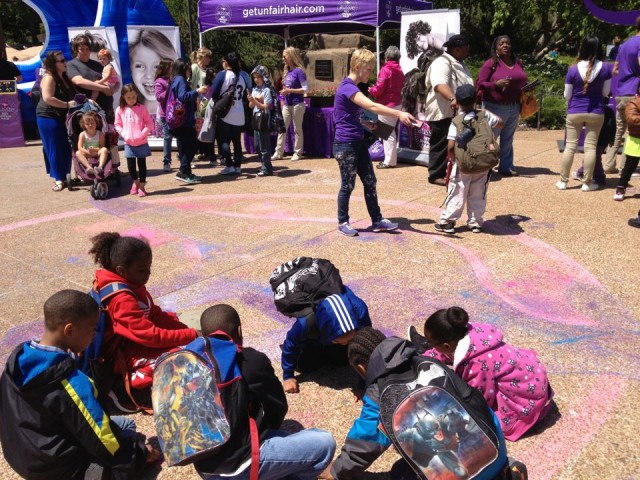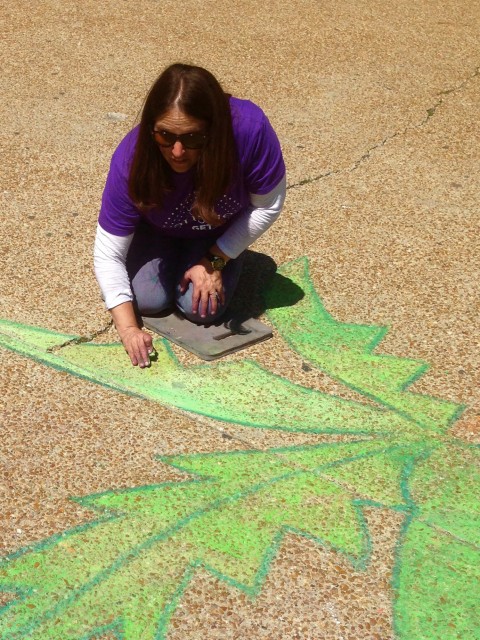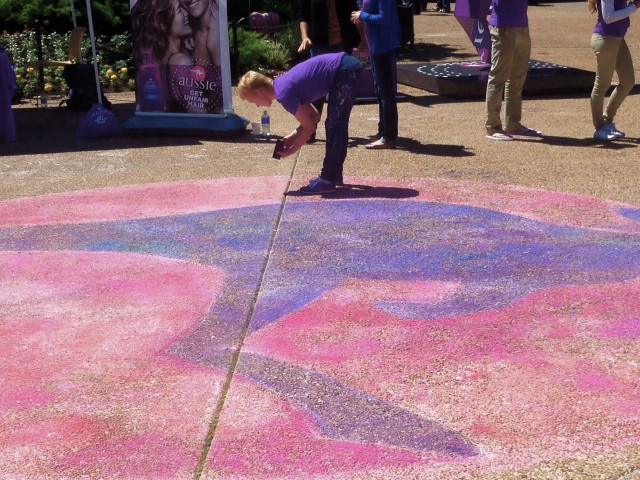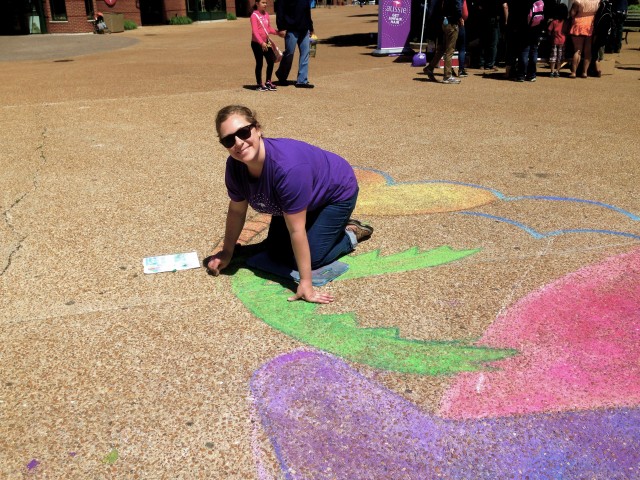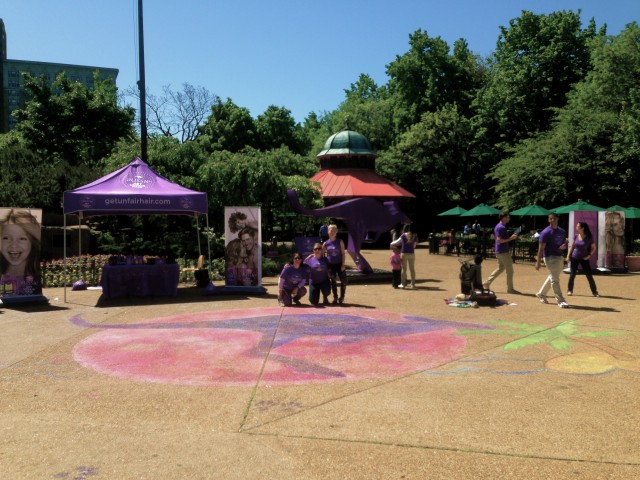 This project was especially challenging due to the zoo's rough, pebble-covered pavement. Luckily, our energetic and resourceful team incorporated this obstacle into the cooperative spirit of the day with our dozens of young helpers.